The Bitjoinery's true potential is starting to come in focus, below you will find the FAQs for both IndiKin (previously The Bitjoinery), and the the first creator collective to be built using the IndiKin Protocol: B250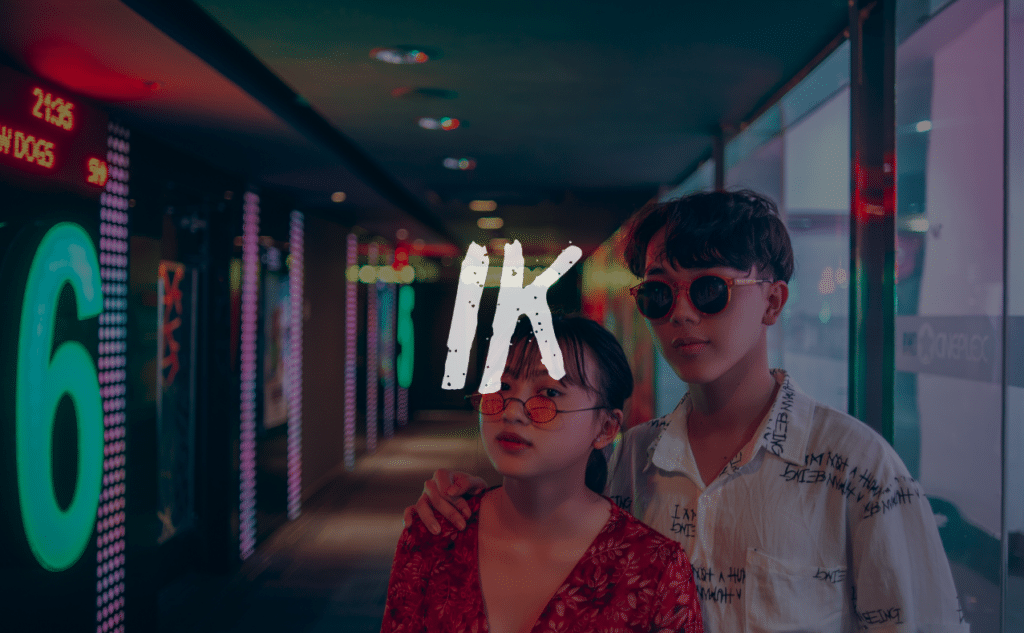 What is IndiKin?
IndiKin is a Matchmaking App (indikin.org) & Streaming Platform (indikin.stream) for creating and nurturing user-generated collectives of aspiring independent filmmakers and digital creators who wish to cooperate on film productions.
The IndiKin Protocol provides all parties involved in a given film production the fundamental tools they need to fund, produce, manage, and distribute the creation of original films.
Think of IndiKin like a decentralized film studio that allows independent filmmakers to generate specialized production houses for each specific film they make. The IndiKin Protocol provides a collective with all the necessary production, administrative, and value management systems they need to publish their films.
What problem does IndiKin solve?
IndiKin addresses the challenges faced by independent filmmakers and content creators. Most independent feature films fail to turn a profit, and a significant percentage never see the light of day. IndiKin provides a simple way for filmmakers to generate production houses, raising funds and collaborating with digital creators.
Additionally, many content creators struggle to earn a sustainable income. IndiKin offers a path toward financial stability, larger creative projects, simplified value capture, and explicit ownership. Consumers are seeking new ways to interact with and support filmmakers, and the IndiKin Streaming Platform aims to put them in the driver's seat.
How does IndiKin work?
IndiKin provides a Mobile App and Streaming Platform to facilitate a smooth user-owned and operated film production experience. Filmmakers holding a Director Role Token can generate Initial Proposal Assets (IPA) that encompass an entire production's management and economic logic.
The IPA is used to crowdfund, produce, and distribute unique film productions on the native IndiKin Streaming Platform. Creators holding any of the three Creator Role Tokens (Authors, Joiners & Hypers) can interact with a filmmaker's IPA, ensuring fair compensation while retaining ownership and associated production revenues. Consumers can directly support filmmakers via the IndiKin Streaming Platform, enabling them to watch more films from their favorite creators.
Who is the target audience for IndiKin?
IndiKin caters to worldwide indie filmmakers, content creators, and video streaming consumers. It particularly benefits creative groups that collaborate online, providing a streamlined platform compared to using multiple apps and web services.
Filmmakers facing difficulties in realizing their stories now have a secure and efficient way to propose their productions to an audience and collective of supportive creators.
What makes IndiKin unique?
IndiKin revolutionizes the traditional film studio model by decentralizing it entirely, ensuring that all participants are appropriately compensated while retaining rights to their intellectual property.
While utilizing blockchain technology, understanding it is not necessary for users to benefit from the platform. IndiKin limits collectives to 250 total 'role token' holders, fostering strong bonds between members for continued collaborations. Role tokens are crucial, allowing holders to interact with a filmmaker's IPA and capture production value and streaming revenues.
How can I get started with IndiKin?
The first collective, the B250, is forming, focusing on documentaries. It aims to deliver unique documentaries tailored for discerning viewers. You can be part of this collective by joining us at b250.org.
If you have an idea for a unique collective, join us anytime in our Discord.
Is there a free trial available?
During the beta phase, there is no cost associated with participating in or utilizing IndiKin and its associated services. All B250 Role Tokens associated with the first collective will be airdropped to early adopters. Once IndiKin is publicly released, pricing plans and associated transaction costs will apply.
What pricing plans does IndiKin offer?
IndiKin is currently in beta and free to use. Pricing plans will be published on the website when the service goes live.
How can I contact customer support?
Support is handled only in the IndiKin Discord. We will never email or SMS you.
What payment methods do you accept?
IndiKin is currently in beta and free to use. Pricing plans will be published on the website when the service goes live.
What is your refund policy?
IndiKin is currently in beta and free to use. Refund plans will be published on the website when the service goes live.
How do I cancel my subscription or account?
IndiKin is currently in beta and free to use. Cancellation Information will be published on the website when the service goes live.
Is my personal information secure with IndiKin?
When a Role Token holder interacts with IndiKin, they are connecting their own account to the IndiKin smart contract. IndiKin records no data that is not already publicly available on the Blockchain.
The App and Streaming platform provided by IndiKin ensure all legally obligated data protections are adhered to.
Can I customize IndiKin to fit my specific needs?
IndiKin is a full-featured web3 protocol that facilitates film productions for creator collectives. While individual collectives are fully customizable depending on their requirements, the IndiKin protocol and associated role tokens represent a complete service.
What integrations does IndiKin support?
At this stage, IndiKin doesn't integrate third-party tools or platforms. However, IndiKin is exploring partnerships with third-party streaming platforms and established web3 native creator communities.
Do you offer training or onboarding resources?
Learning resources such as tutorials, guides, and webinars will be made available on our website in due course. For now, you can learn all about IndiKin and how to get involved in the IndiKin Discord.
What is your update/feature release schedule?
Monthly updates can be found on the IndiKin website & blog. Note that IndiKin is in the early stages of development, so staying informed in the IndiKin Discord is highly recommended.
How can I stay updated on IndiKin news and announcements?
Subscribe to the IndiKin newsletter on the website, read the blog, or follow the IndiKin social media channels.
Do you have a referral program?
A referral program will be rolled out shortly after release. Please refer to the IndiKin Discord, website blog and social media channels for related updates and announcements.
Does IndiKin have a native token?
IndiKin does not have a native token however we are looking into the potential benefits of having a native token. You can learn more and join the discussion in the IndiKin Discord.
What is the story behind IndiKin?
IndiKin emerged from founder Rich Tella's firsthand struggles in creating films and documentaries within the web3 realm. In May 2022, he initially proposed a solution under the moniker "The Bitjoinery," aiming to address the challenges he encountered in the filmmaking business, by using emerging web3 filmmaking tools.
The initial objective was to promote fairness and sustainable wealth creation for the creators of a project's intellectual property. This goal evolved to tackle various pain points experienced by indie filmmakers, including fundraising and acquiring production resources, aiming to bypass the conventional film industry distribution route.
Through his debut production, "The Fakefluencer" (2021), Rich confronted the practices prevalent in the traditional film industry. He came to realize that many involved in the administrative process were primarily motivated by financial gain, a well-known aspect of the industry notorious for cutthroat business practices. These experiences prompted the initial concept for a solution.
In 2017, Rich engaged with several entertainment-oriented crypto projects and presented on the topic at the Live At Heart film festival in Orebro, Sweden. During the presentation, an astute developer posed thought-provoking questions about the role of decentralization, reshaping Rich's perspective on blockchain's potential for the entertainment industry.
Fast forward to 2021, while launching an NFT collection complementing his first film, "The Fakefluencer," Rich recognized a surge in crypto entertainment projects. He initiated a weekly Twitter space known as the Crypto Movie Club, inviting founders to discuss their ventures. Over the ensuing five months, it became increasingly evident that the primary motivation behind utilizing blockchain technology in entertainment projects was to enhance business efficiency and marketing.
After conducting interviews with 24 founders across 18 projects, Rich gained a comprehensive understanding of the offerings in the market and even integrated some of these products into his work today.
These personal encounters within an outdated and challenging industry, juxtaposed with the potential of blockchain tools to revolutionize it, led Rich to share his insights about The Bitjoinery, now known as IndiKin.
Combining elements of indie spirit and kinship, IndiKin eliminates the inefficiencies and sometimes ruthless behavior of the traditional film industry. It achieves this by replacing human factors with immutable code, allowing creatives to focus on what truly matters to them without navigating a self-destructive business model.
Check out IndiKin today at indikin.org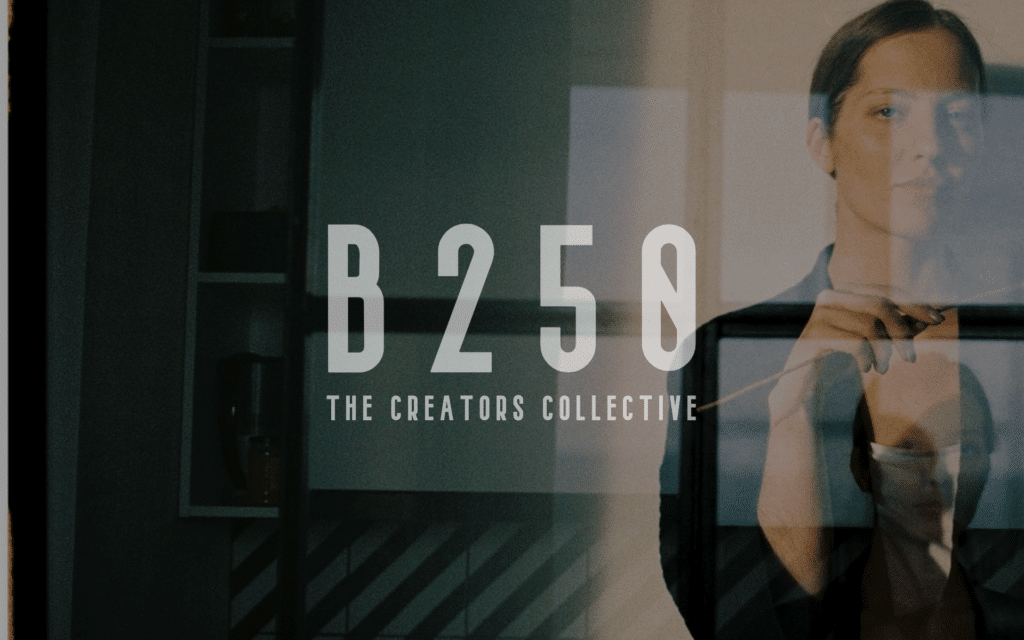 What is The B250 Collective?
The B250 Collective is a community of creators and filmmakers focusing on producing documentaries, we bring together a diverse group of talented individuals to collaborate, create, and share our work with the world.
Who can join The B250 Collective?
The B250 Collective is open to creators of all kinds, including artists, writers, musicians, photographers, filmmakers, and more. We welcome individuals from various backgrounds and skill levels. Please bare in mind there can only be 250 members of the B250.
How do I become a member of The B250 Collective?
To become a member, simply visit our website and follow the registration process. It's free and easy to join!
What are the benefits of joining The B250 Collective?
As a member of The B250 Collective, you'll have access to a supportive community of fellow creators, opportunities for collaboration, exclusive resources, and a platform to showcase your work.
Is there a membership fee for The B250 Collective?
No, membership in The B250 Collective is completely free. We believe in providing a platform that's accessible to all creators. However if you wish to be part of a production you must hold a role token.
What types of projects does The B250 Collective support?
The B250 Collective supports a wide range of creative endeavours within the documentary genre, including but not limited to visual arts, writing, music production, photography, and film projects.
How can I collaborate with other members of The B250 Collective?
We facilitate collaborations through the IndiKin platform, where you can connect with other members based on shared interests and project ideas. In order to connect with other members you must hold a role token. Additionally, we host regular events and workshops to encourage collaboration.
Can I promote my work through The B250 Collective?
Absolutely! The B250 Collective provides a platform for members to showcase their creations, whether it's through our online professional profile gallery, social media channels, or featured articles on our website.
What resources does The B250 Collective offer to its members?
The B250 Collective provides access to documentary production resources, workshops, networking events, and opportunities for skill-building and professional development.
Is there an age restriction to join The B250 Collective?
The B250 Collective is open to creators of all ages. We encourage young and emerging talents, as well as seasoned creators, to join our community.
How can I stay updated on The B250 Collective news and events?
You can stay informed about The B250 Collective's latest news, events, and announcements by joining the IndiKin Discord and following us on social media platforms.
Does The B250 Collective offer any grants or funding for projects?
Currently, we don't offer grants or funding. However, we provide support and resources to help members explore unique funding opportunities to produce documentaries together.
How can I get in touch with The B250 Collective's support team?
You can reach out to our support team through our website. We're here to assist you with any questions or concerns you may have.
Does The B250 Collective have a code of conduct for its members?
Yes, we have a code of conduct to ensure a safe and respectful environment for all members. Please refer to our community guidelines in the IndiKin Discord for more information.
Can I leave The B250 Collective at any time?
Yes, members are free to leave The B250 Collective at any time.
Does the B250 have a token?
The B250 has 250 collective role tokens which utilise typical Static NFT functionality, and dynamic NFTs for IPAs published by Director role token holders. The B250 will also be utilising the IndiKin utility token when it is live.
What are B250 Role Tokens?
B250 role tokens provide a mechanism for collective members to interact via the IndiKin Protocol with a Initial Production Asset (IPA) published by a filmmaker.
There are 4 types of role token:
Director (100),
Author (50),
Joiner (50)
Hyper(50)
What is an Initial Production Asset (IPA)?
An IPA is a production proposal created by a filmmaker, it carries all the information about the filmmakers production including items such as the budget, synopsis, artwork, timeframe etc
The IPA functions as an ephemeral production house that records all the interactions between collective members while on production. It collects and distributes funds, maintains a log of each members intellectual property and ensures delivery of streaming revenues to members.
Join the B250 today at b250.org